Here are my two favorite people (about two years ago)...the ones that mean the most to me in my life,
my Mom and my Son.
My Mother was the first one after my husband and I to see my son when he was born. In fact, she would have been with me in the delivery but I had a C-Section and it wasn't allowed. (Really she was too scared to come in and watch the surgery as well.)
Anyway, I have been thinking a lot about life these days and how important it is to
hold those you love as close to you as possible
. I just think that life passes us by so quickly. (I mean look at how fast our children grow right before our eyes...I remember when he was a baby and it seems like yesterday!)
So...Today I HONOR them, my Mother and my Son, and I thank them for bringing so much joy and comfort to my life. There is no greater gift than LOVE!
If you want to participate in Friday Photo Flashback, head on over to
Alicia
@
More Than Words
and link up. Its so much fun. Come on, you know you want to right? :)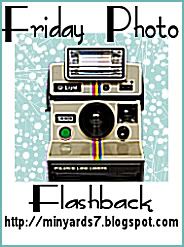 And on a very happy note, I am so thrilled to tell you that my husband was called back by GM yesterday. He will start on Monday again after being layed off for more than 7 months!!! We are just beside ourselves with joy...and even though we know that this could be only for 1 week, 1 month, or until their plant closes in December, it will help us financially and make us feel like a normal family again. (At leased for a little while!)
Thank you God! :)
Here's to a "Beautiful" day...
Danielle